New Year 2017 – New Resolutions for Your Home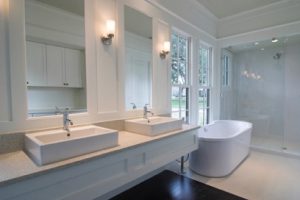 As the new year commences, people are full of optimism, invigorated and determined to make 2017 a great year. Many people make resolutions about losing weight, getting fit, or improving their financial situation, but the new year also presents the perfect opportunity to transform your home.
Listed below are some interior design ideas that will hopefully inspire and give you the motivation to make some changes to your home. The beauty of interior design is that little tweaks can make a huge difference, so without further ado let's look at some easy to implement ideas.
Three Inspirational Interior Design Ideas
Out with the old, and in with the new. As the new year begins, you have the perfect opportunity to declutter and free up some much-needed space. Over the course of the year, we all accumulate unnecessary items, which end up making your home look untidy and gathering dirt and dust. You will be surprised at how much difference it can bring to any room when you get rid of the excess baggage. Once you have completed this task, maintain the new look, by preventing further clutter and unwanted items from being brought into the home throughout the year.
Make Better Use Of Available Space – As our families continue to grow, and property costs show no sign of slowing down, it becomes even more necessary to make full use of any available space. If you live in a house, then the area under the stairs is often not utilized properly. With a little creative thinking, you can transform that space into an extra "closet" with shelves, and rods, to provide a brand new mini closet.
Add An Aquarium To Invite Nature Into Your Home – It is a well-known fact that watching fish swimming is both relaxing and therapeutic. In recent years, aquarium designs have been transformed from the old rectangular tanks; you might recall, to innovative and exciting pieces of furniture. Whether you decide on an aquarium shaped table or wash basin, these beautiful designs will easily fit into your home, look stunning and help you and your family to relax after a long hard day.
None of these ideas are particularly expensive to implement but can change any room or space quickly and easily. The new year is about to start, to embrace some of these ideas, and fall in love with your home all over again.